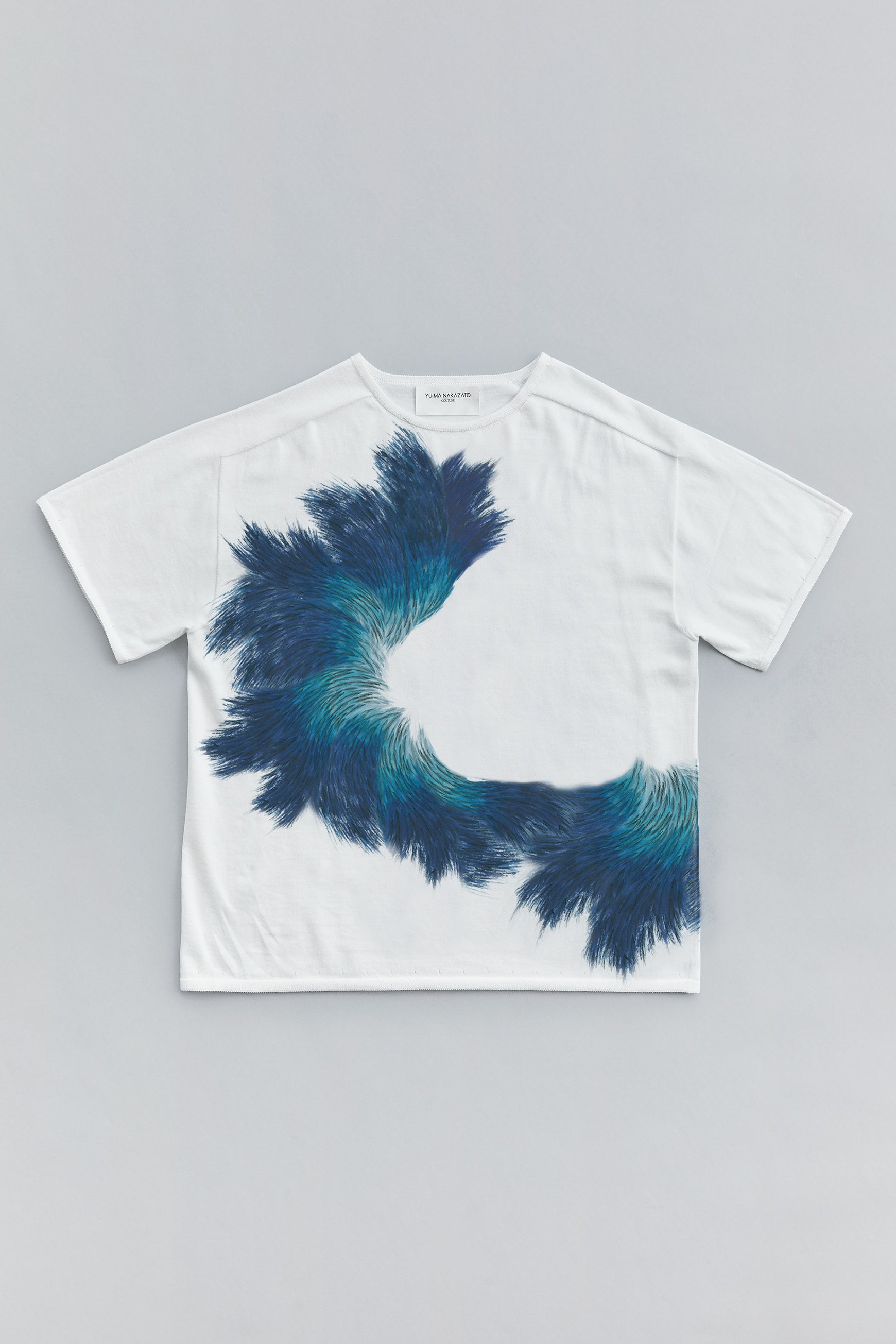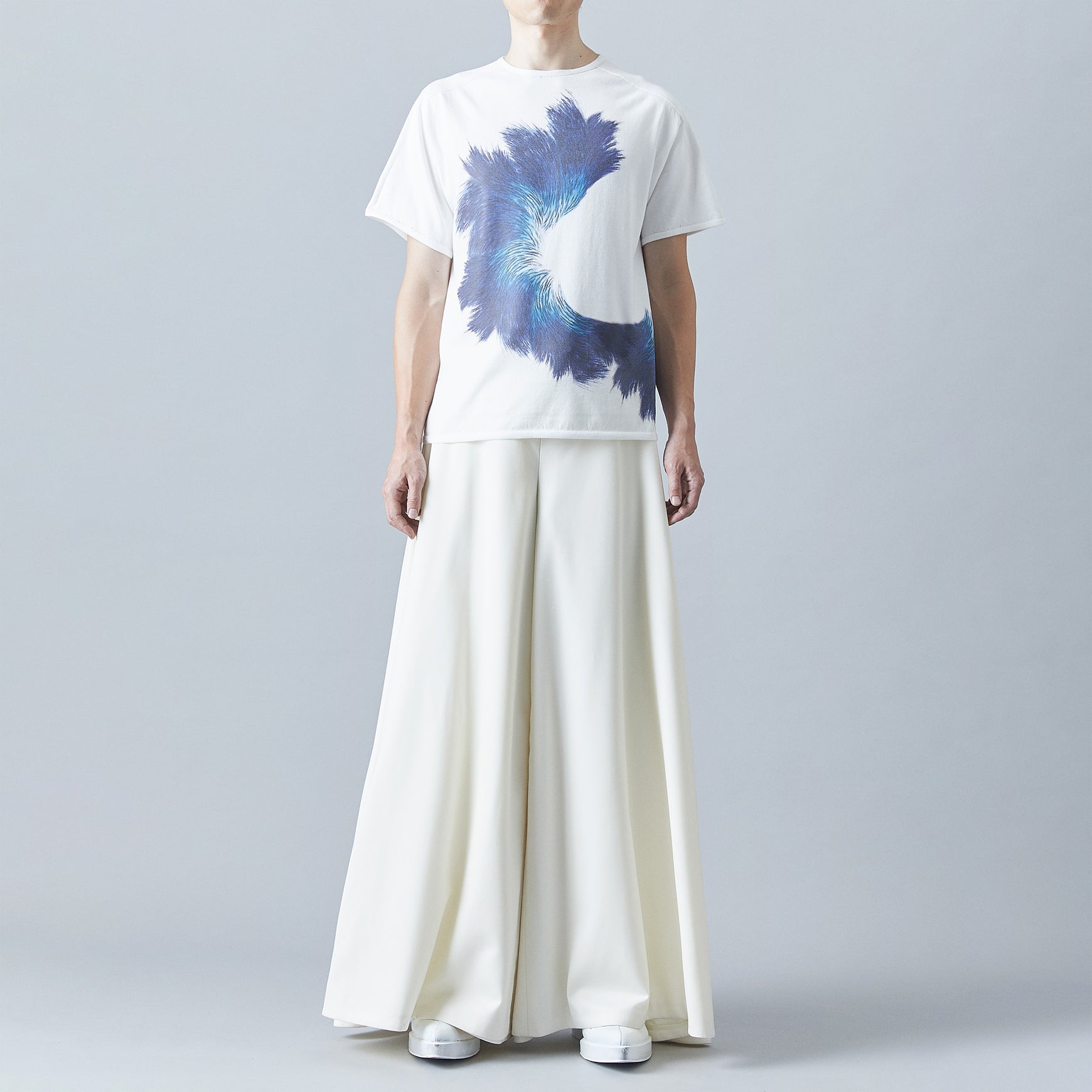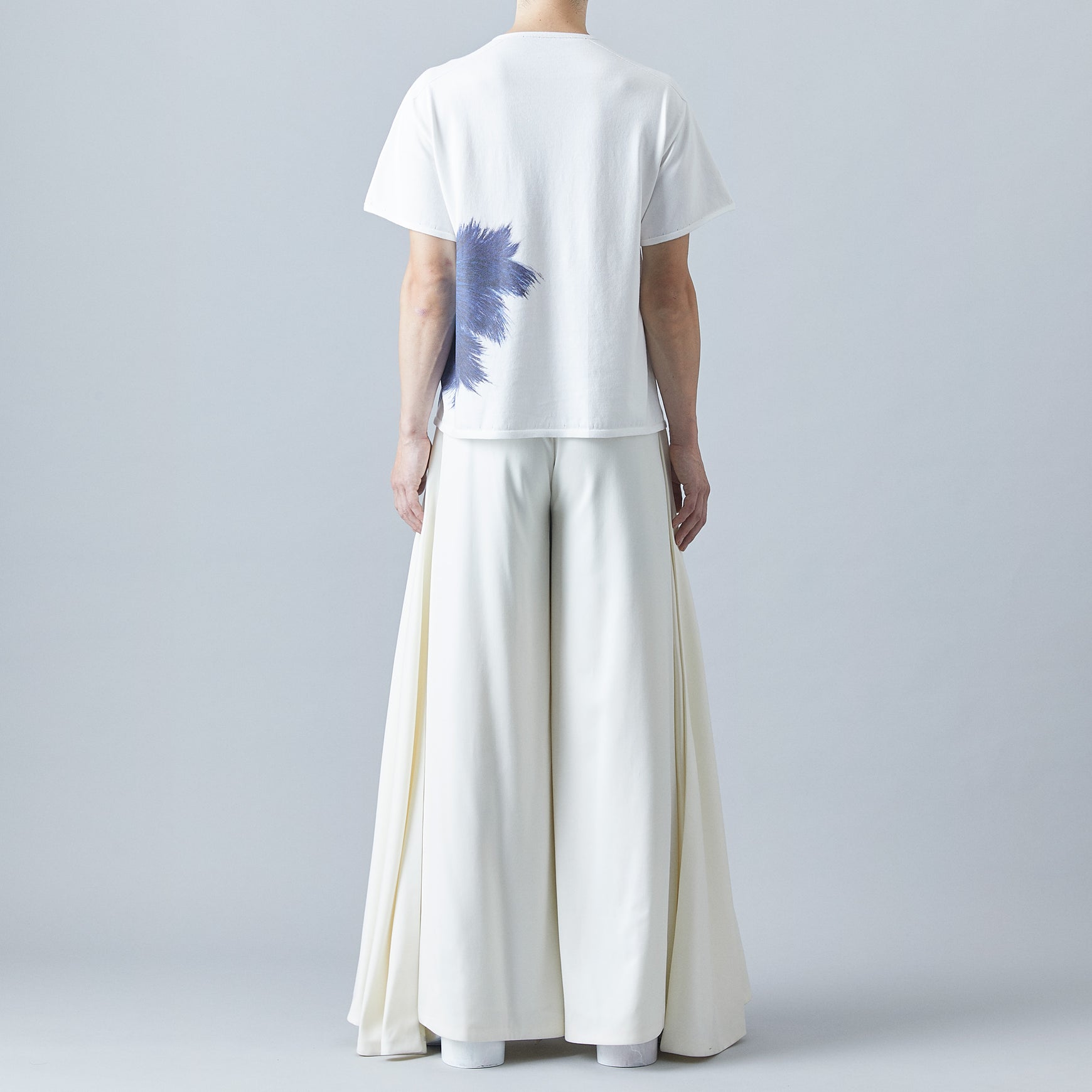 Product Details
Soft 100% organic cotton body in white. Knitted on a seamless 3D knitting machine. The collar, sleeves and hem edges are designed with eyelets for TYPE-1 attachments. Collection motif whale pattern is printed on the front in theme colors. TYPE-1 Dots are not included with the Body Part.
Materials
Organic Cotton 100%
Color
White
Dimensions
S: Length 65cm, Chest 50cm, Shoulder width 47cm, Sleeve length 20cm
M: Length 68cm, Chest 54cm, Shoulder width 49cm, Sleeve length 23cm
L: Length 75m, Chest 60cm, Shoulder width 51cm, Sleeve length 26cm
Product ID
Please conduct dry cleaning, or hand wash as appropriate. In case you wash at home, please use neutral detergent, and hand wash with warm water (approximately 30℃). Please avoid push wash, grab wash, or scrub wash, and treat delicately. Please do not wash with colored things as the color may transfer to this garment. Please avoid synthetic detergent, bleach, fluorescence amplification detergent as it may diminish the color or texture. Please do not use drum dryers, make sure to reshape and dry flat in the shade. In case the garment is wrinkled, please press with a damp cloth. Please make sure you do not soak in water for long time.

* Please confirm the instruction of each parts in each page.

Shipping fee : free

Delivery
The way of delivery will be determined by us, and in principle you can not choose the delivery method, delivery company, delivery date and time. However, in case you wish to choose, please make sure you contact us before you place the order. Please be informed we will not be able to accept any specific requests after you placed your order.

From order to delivery
It will require 2 weeks to a month and a half from the order until delivery, depending on the stock and what you ordered.

Shipment
We will make sure to have a track number for the shipment of the items you ordered. In general, it will take 2 ~ 4 days for customers in Japan, and 1 ~ 2 weeks for customers overseas. Please note that this could be delayed by natural disasters, major events held in a specific region, etc.

Return
In case you wish to return your purchased item, please make sure you return to us within 2 weeks from receiving. Please note that we can not accept returning below items.
・ Items that was damaged or made dirty after being received;
・ Items after you repaired or washed by yourself;
・ Items you lose attachments or any other part or the item;
・ Items you simply don't like, or it is not agreeable with your personal tastes; or
・ Any other non-applicable cases in which you wish for repairs.

Please note that the shipping fee in relation to returning will be at your cost, unless the returning was due to the defective items.